7 Ways Nostalgia can make you Happy
(And it doesn't just include interior design!)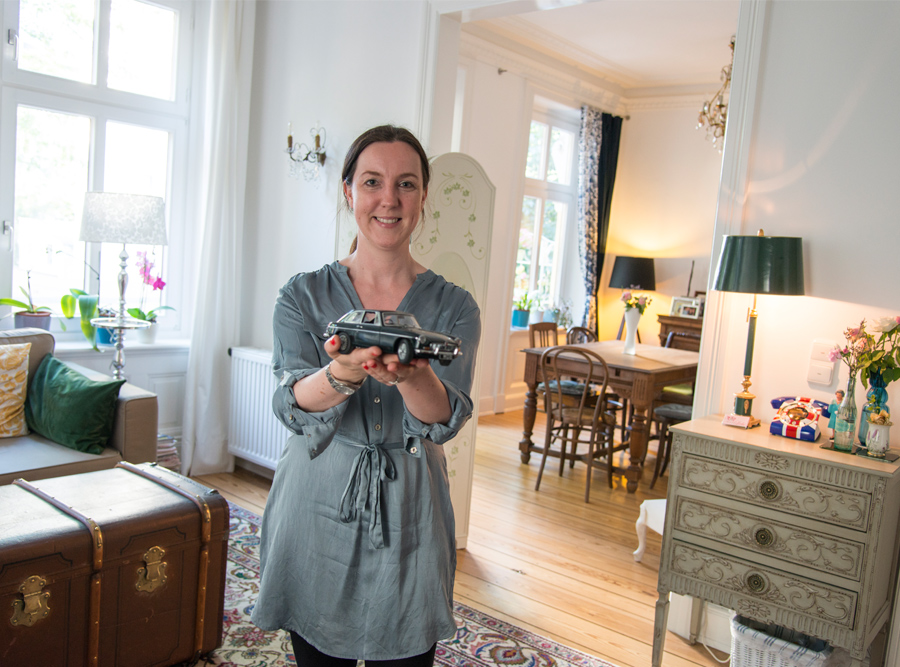 Nostalgic Living in every way


Antiques and vintage tell stories and transport you into another world and more often than not, a world of beauty, romance and even a touch of glamour. So what better way than to let that magic into your life and not just in the form of furniture and interior decoration but in an experience, a feeling, a lifestyle. Grace & Holmes shows you 7 ways how nostalgia can male you happy.



1. Take a steam train ride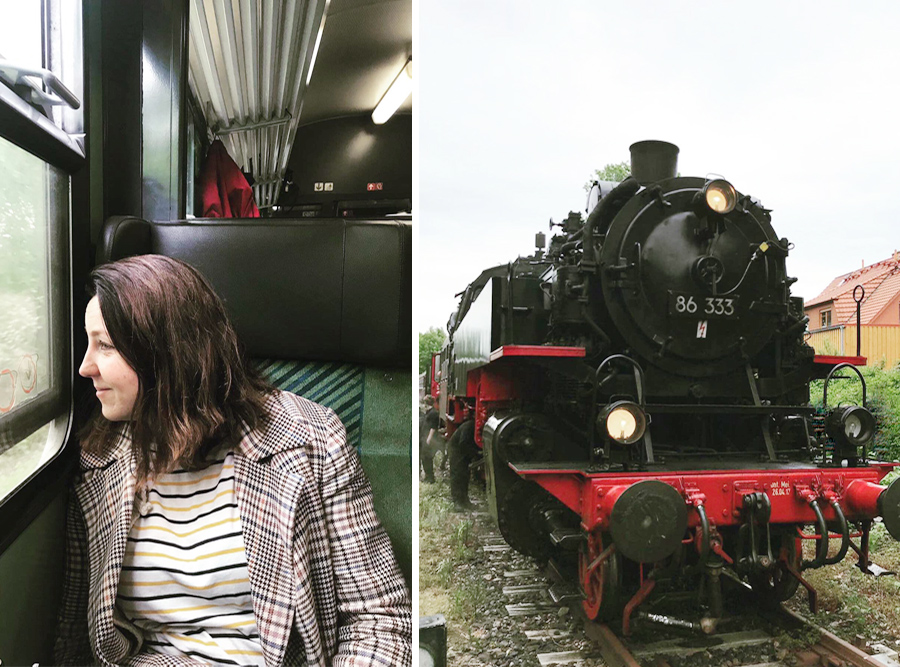 My recent trip on a 1939 steam train in Lower Saxony. Simply unforgettable !
They simply don't make them like this any more

I don't know about you but I love the sight and sound of a steam train. Apart from my unforgettable trips with the Vienna Majestic Imperator and the Orient Express, I take every opportunity to travel on these cast iron beauties. There is something about the sound of the engine and the billowing steam that make you think of bygone days and a time when things were slower paced. When you sit in the springy carriage seats and take in the rolling countryside or have a snack in the dining care, there is simply no comparison for me. And the best bit apart from the friendly staff are the fans you see beaming as they pluck out their cameras and phones, climb on ladders and follow the route on a bike, boat or car just to catch a glimpse of what is a rare occurrence these days. My next trip? The nostalgic Jacobite train in Scotland, the very one they used in the Harry Potter films.


2. Live in a period home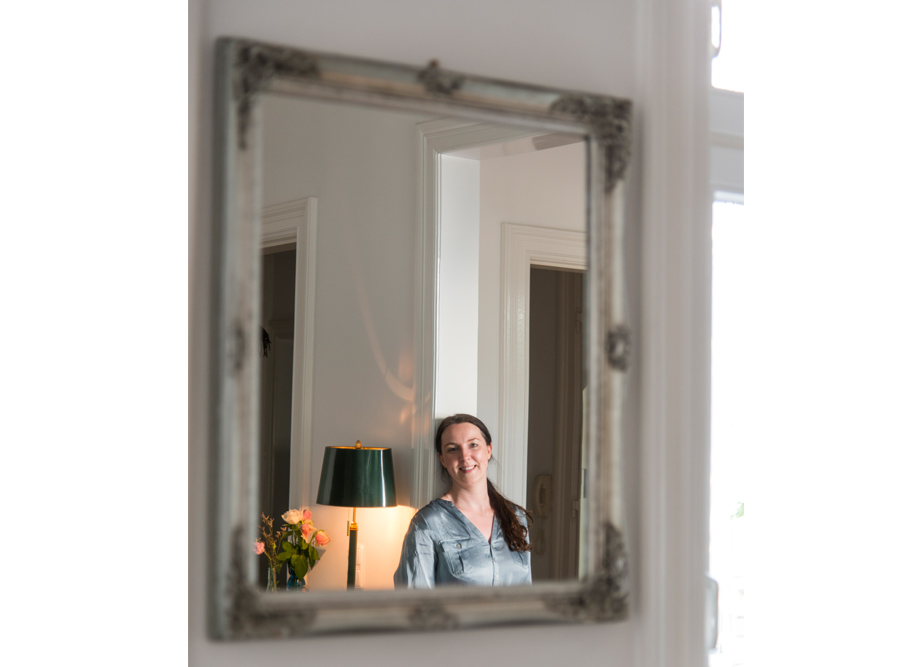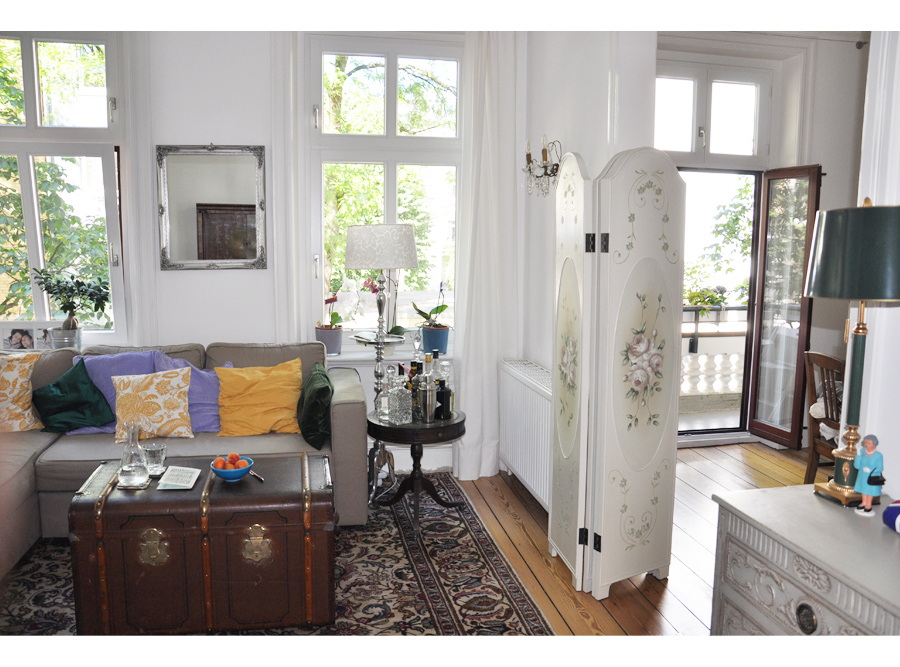 My first period apartment in Hamburg

I grew up visiting stately homes and castles and have been fascinated by the grandeur and elegance, ever since I was a little girl. Coming to Germany my dream was always to live in an art nouveau apartment and that dream came true in 2011. A beautiful 4 room apartment with reclaimed flooring, high stuccoed ceilings, and big windows. I had already collected the furniture over the years in my tiny attic apartment with the intention of it fitting perfectly in my dream period apartment. And guess what? it did! The chandelier that had dangled precariously in my low ceilinged living room, set centre stage in the new apartment and hung there as if it had never been anywhere else. Sure period apartments are more often than not well insulated and planning permission can be complicated, but they are steeped in history and have endless stories to tell. Suddenly you find 18th-century graffiti or a hidden mural and you start to wonder...What cam make you happier?



3. Ride in a classic car
My MGB love Maggie who is 8 years older than me

The modern day cars don't have the style and character that classic cars have. As a young girl, I would always visit vintage car fares with my father. My dream an E-Type or XJS Jaguar. It took me the double time to learn to drive but that dream stayed with me up to this day. The smell of leather and petrol and the engine firing up after warming up. After living for 10 years in Germany and not driving I decided to buy my first car. And I was petrified. Apart from never having really driven on the right-hand side, I had set my eyes on a 1967 MGB GT in British racing green and on top of that, a right-hand drive. My family and friends thought I was a lunatic for wanting to drive, never mind buy, such a car. On the day I saw Maggie, it was love at first head-light. I felt physically sick going out on that test drive, but I was sure it didn't show. I sooo wanted to be Maggie's next driver. Luckily, I was only ever used to right-hand drive and so the driving part was not the greatest problem. After that, I was hooked and the rest, as they say, is history.


4. Go on an 'old-worldly' cruise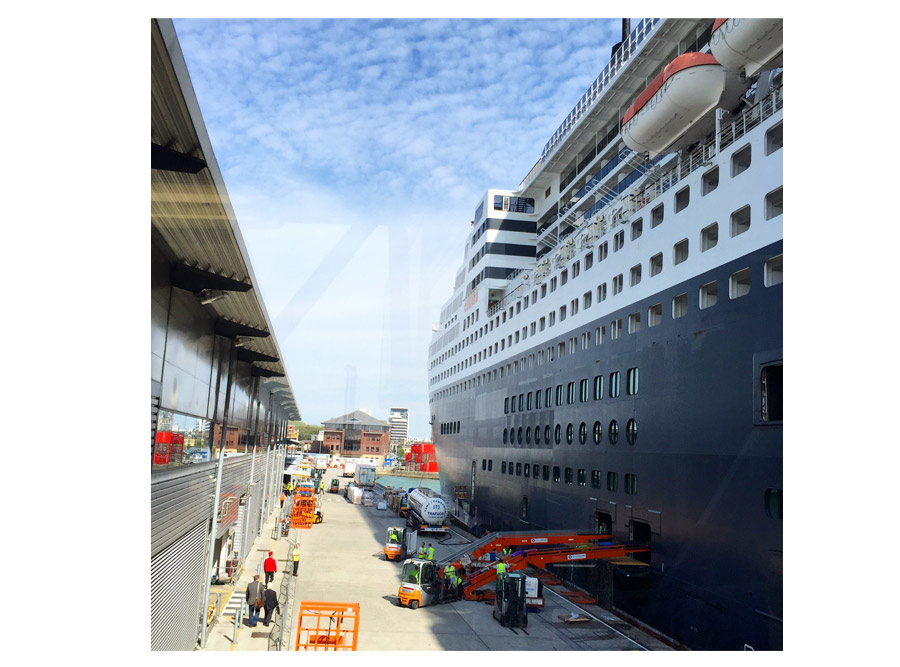 Our first gimpse of the Queen Mary 2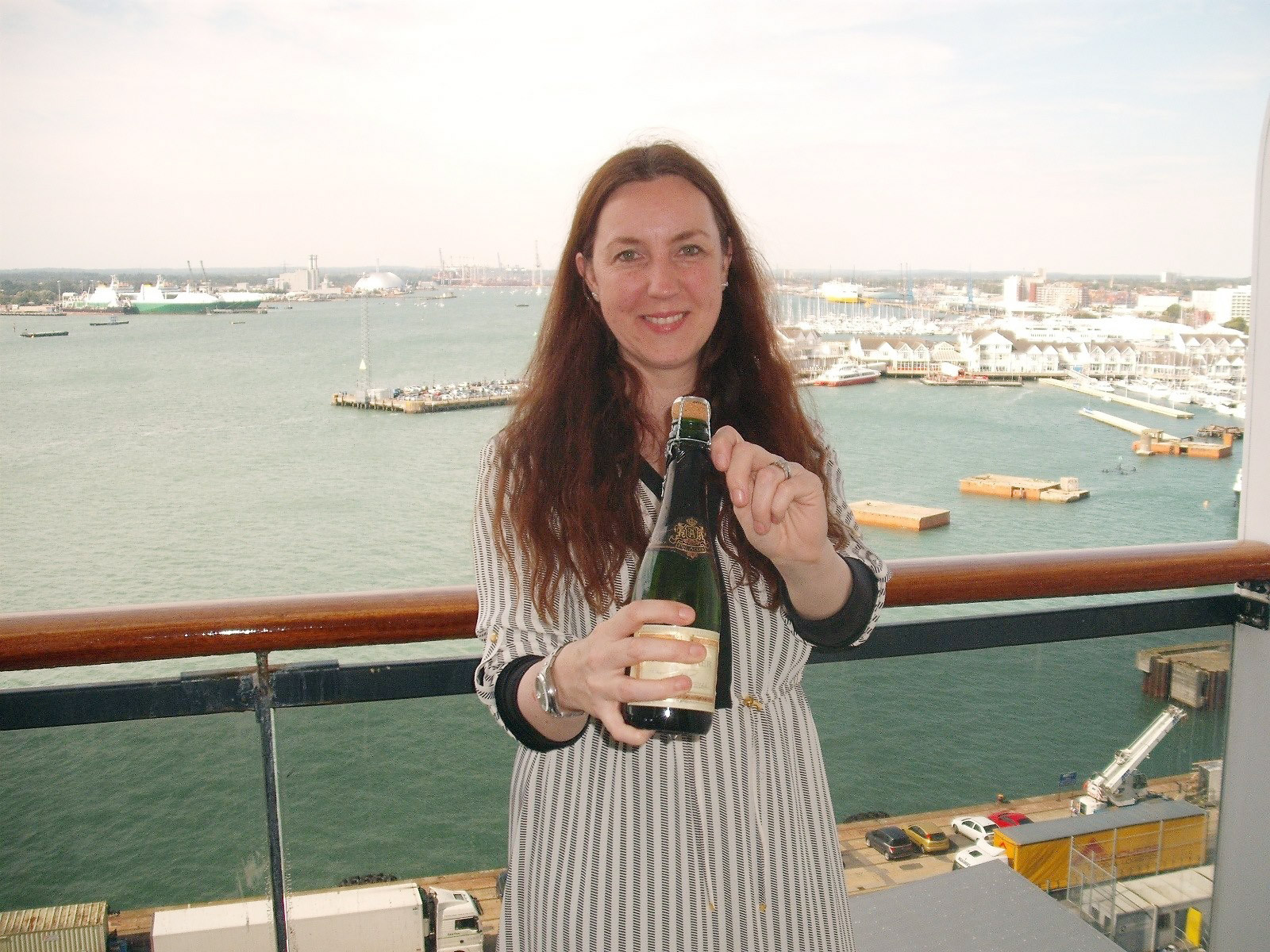 Cheers! It's nearly time to set sail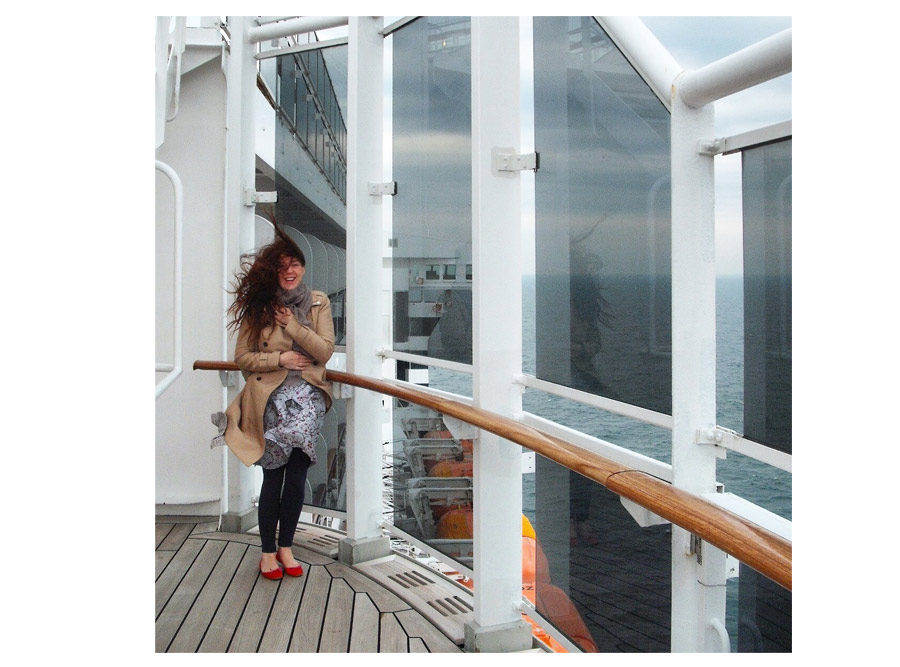 Blustery here on deck!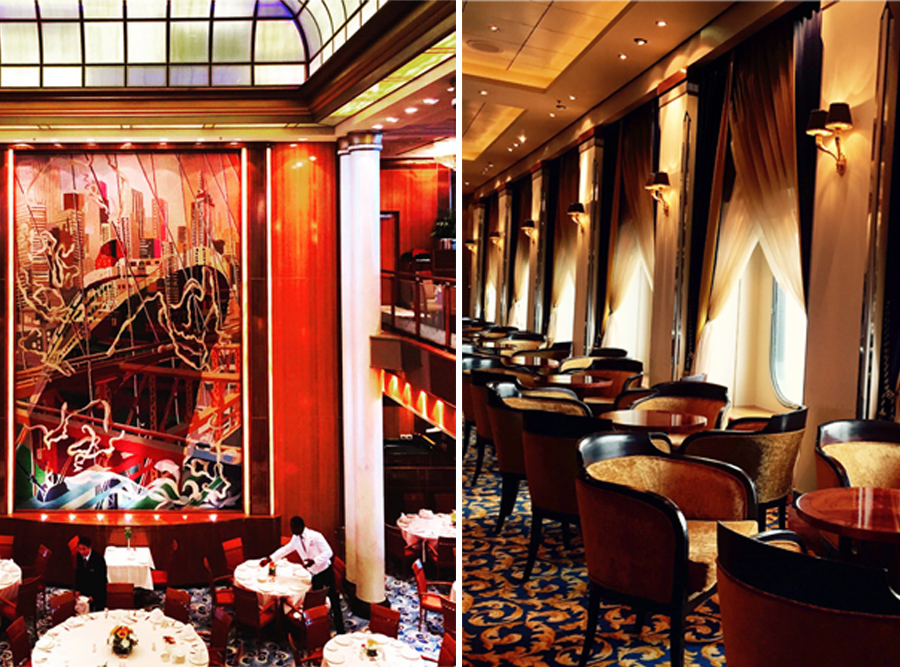 Fine Dining with a Gatsby feel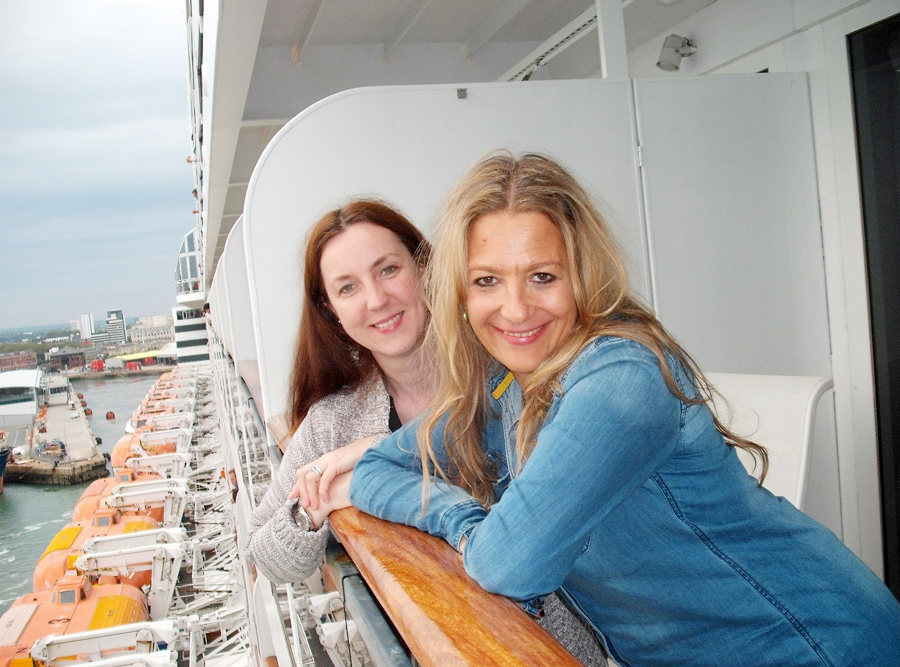 With my German rose and shipmate Gaby

When my friend Gaby asked me to go on a cruise with her, I was sceptical. Never having taken a cruise I wasn't sure if being cooped up for days was my idea of relaxation. When she told me it was on the Queen Mary 2, then wild horses couldn't keep me away. I was wearing my new nautical style dress as we met in Hamburg at 5am (and I was on time!) and flew to Southhampton via British Airways. Our journey of nostalgia had begun on Cunard's Queen Mary 2 to Hamburg. A journey of two nights and three days, we talked non-stop on the way there, and revelled in images of romantic passenger ship voyages and strapping young marines. As we approached the dock, we almost squealed with delight as we saw her Majesty for the first time.

We arrived at our balcony suite and were welcomed with a bottle of champagne, which we promptly drunk and had ordered a second bottle before we had even set sail! And off we went into the glorious sunshine and holiday feeling, it could have almost been St Tropez! The next few days were a blur of wining and dining, theatre and gallery visits, shopping and visiting every restaurant and bar and event for that matter, on the ship. And lots of Selfies. If you do one cruise in your life, it has to be on this glorious ship.


5. Drink good wine out of an antique glass
As you have probably figured out by now, I love a good glass of wine. And there is nothing that makes me happier than drinking my favourite tipple form a heavy, handmade antique goblet. It just tastes better and feels better. For that matter, you should only eat, drink, live and wear what makes you ecstatically happy. Good quality cloth (vintage), handmade products (antiques) and beautiful to you. Basically, buy and cherish what you love,
because life is too short for anything else.


6. Go on a proper posh picnic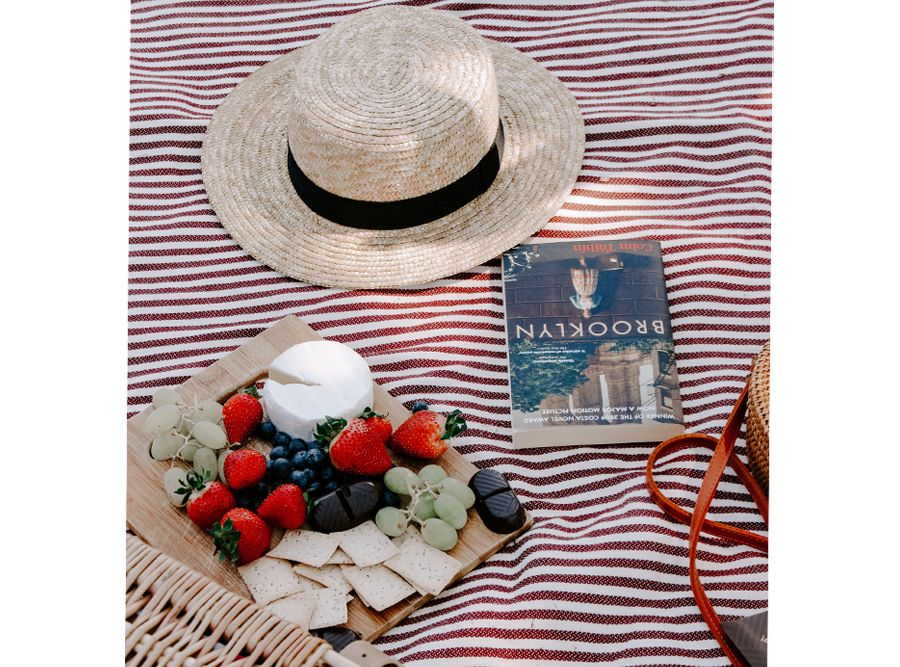 Pack your picnic basket and off you go

And by that I mean a proper picnic, with a basket or picnic rucksack (for cyclists), get in that classic car or Amsterdam bike and choose a romantic spot at a manor house garden, at a lakeside or a nearby harbour where you can watch the yachts sailing in and out. Or what about at an outdoor classical concert such as the Night of the Proms here in Hamburg or the many other summer events coming up. There's is always a good atmosphere filled with romance and nostalgia and fun to be had with like-minded people at those concerts. And the champagne never seems to run out!


7. 'Remember that the most valuable antiques are dear old friends' - H. Jackson Brown, Jr.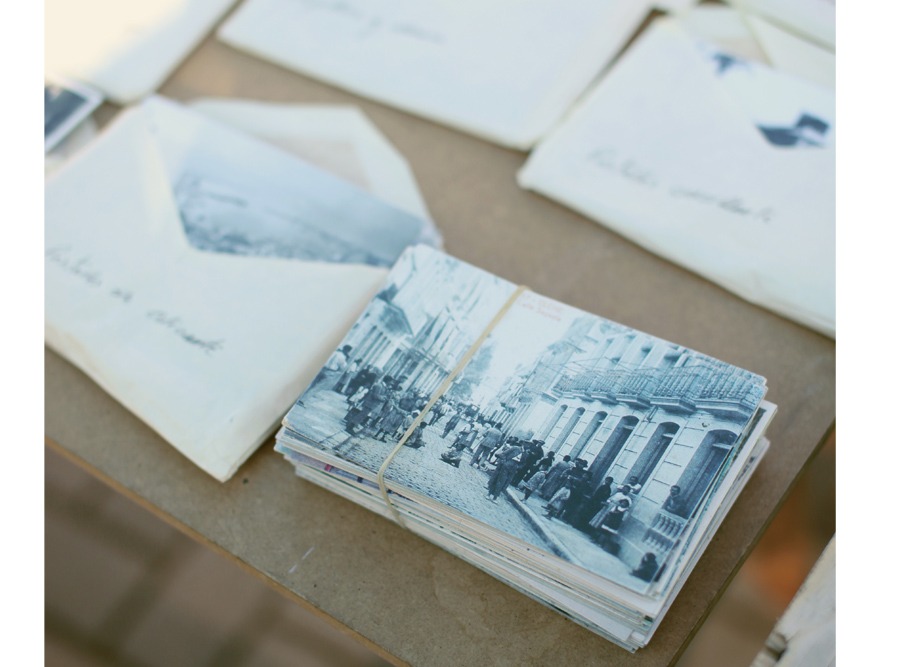 Who doesn't love to get a hand-written letter?

The most valuable that is vintage, unique, maybe older but always precious are our dear friends and family. Write them a fountain-penned letter, send them a postcard or better still, pay them a visit; long overdue or otherwise. The happiest and most nostalgic moments are those that we create with our friends and families. Those trips, holidays and objects are only worth anything if you can share them with your dearest friends and family. That is what it's all about and that is why I saved the best and most important untll last.


7 Ways Vintage and Antiques can make you Happy was first published on www.graceandholmes.com/de
Pictures by Bianca Demsa and Unsplash