A Yoga Studio in Rainbow Colours
From a construction site to a colourful yoga wellness retreat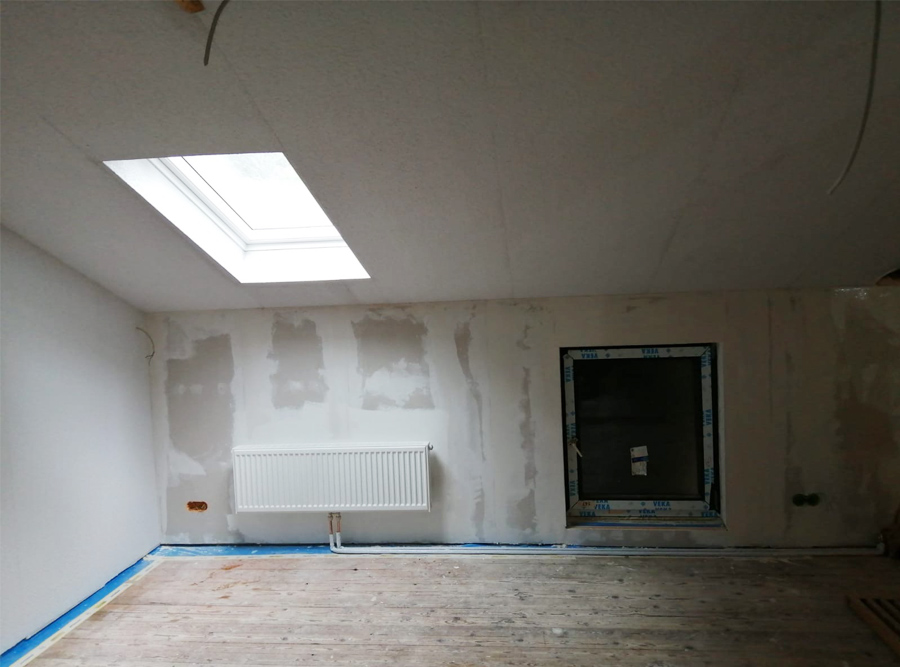 Before

My client approached me with a wealth of ideas and a house and home just about to be turned into her new yoga studio. I quickly discovered that my client didn't just like colour but LOVED colour and we set to work on the layout and interior designof her new studio.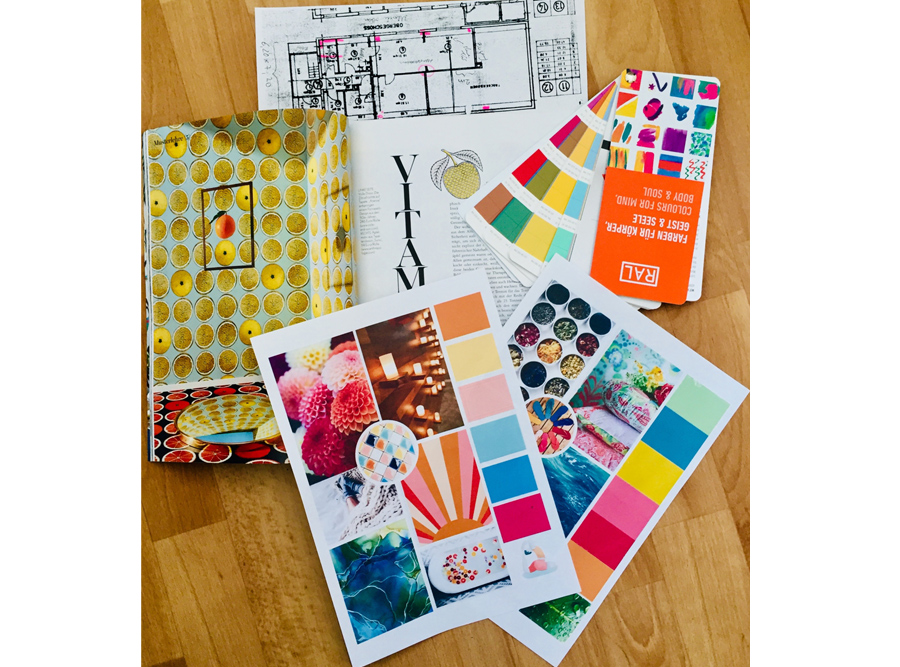 Moodboard Inspiration

My client wanted a strong colour palette with yellows, blues and greens and elements of gold. We wanted to create a journey throughout the rooms. From a serene green when you enter through the wooded pathway, getting brighter as you go up the stairs.



The green entryway

Heading up the stairs we carried on the green theme with vintage furniture and accents of blue leading to the roof terrace. On the other side we are led along the hallway towards the small kitchen and changing room in a variety of aqua, classic blue, purple and gold elements. A journey through skies and ...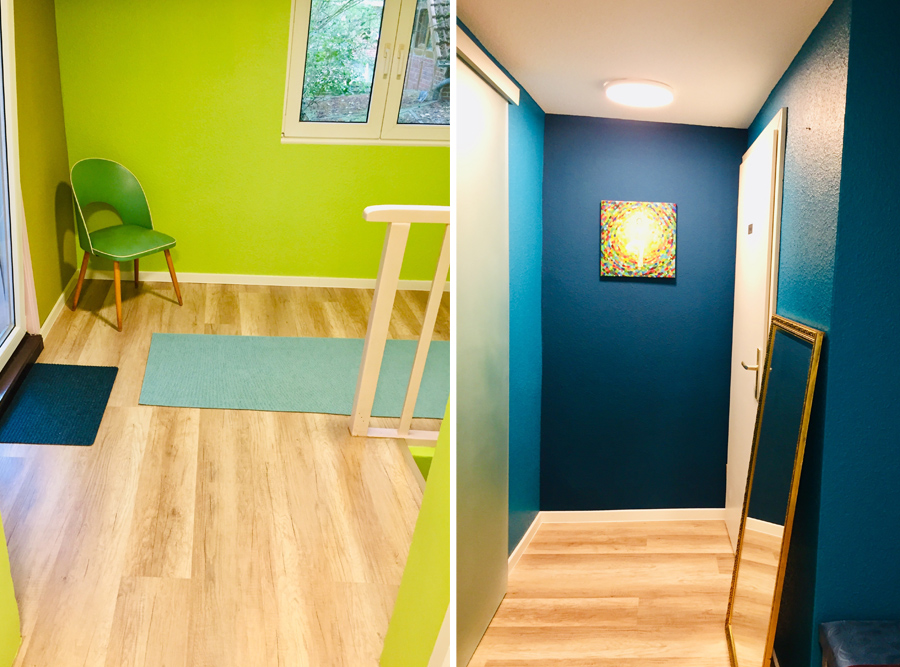 Green is to be seen and hues of blue



The changing room and tea kitchen with the original blue and white chequed flooring which we kept

...into the sunshine. The highlight of the studio, the yoga room in a glorious yellow and lots of natural and indirect lighting which we concentrated on to create a harmonious light day or night.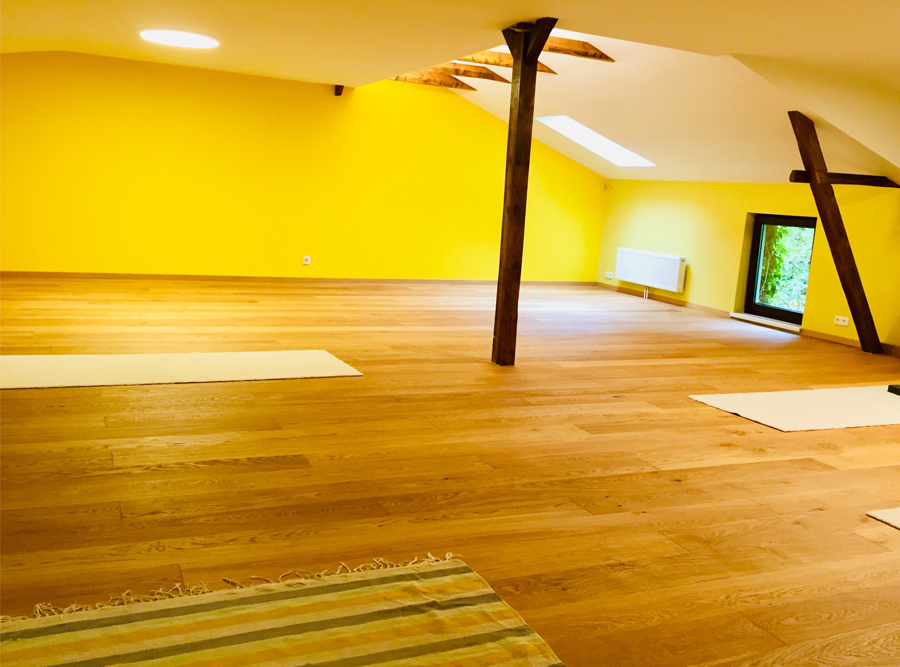 Sunshine yellow paint from Schöner Wohnen


We kept original elements such as the wooden pillars, tiled blue and white flooring from the 60's and introduced reclaimed wooden flooring in the main studio room. This created a perfect grip for bare feet, better then carpet for the yoga positions and warmer and healthier than non natural materials.

Brass accents, aqua blues and golden yellows creating a positive and happy atmoshere

We toyed with the idea of murals, wallpaper and added colour accents but decided less was more and let the colours speak for themselves.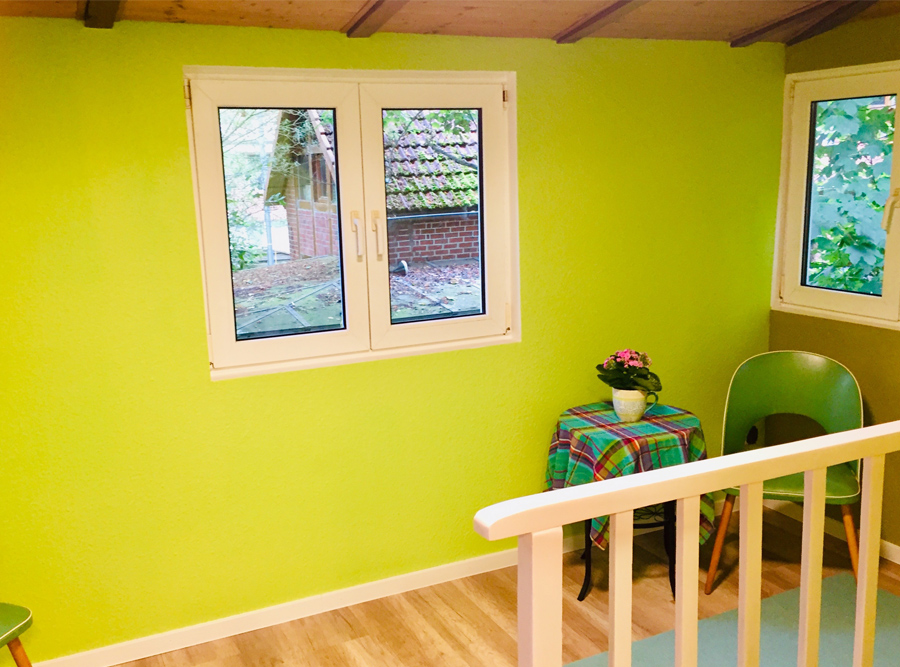 Hallway on the way to the roof terrace
The small yoga room and office with a waterfall view and the upper floor hallway from the stairway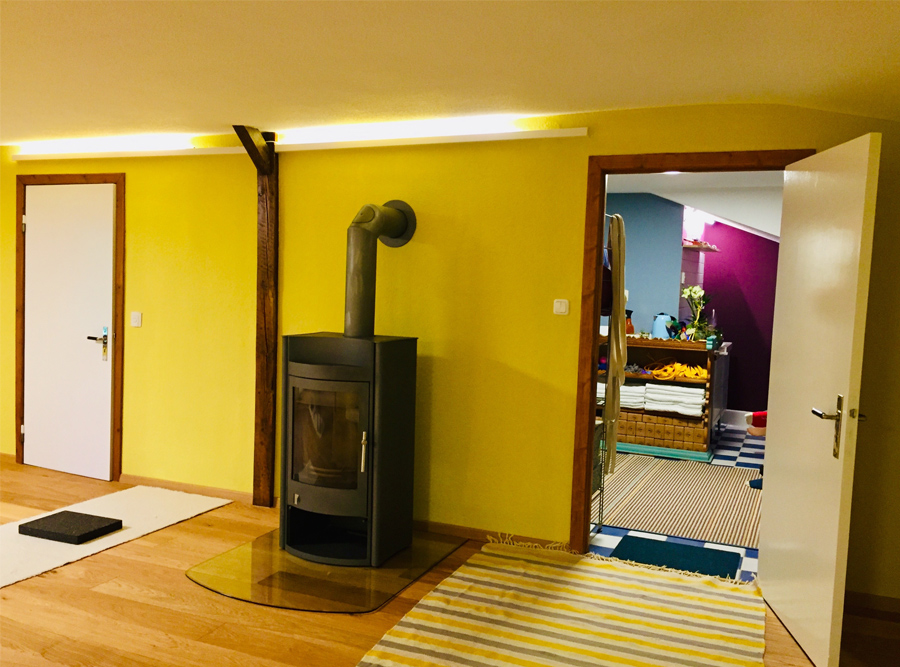 Cosy fireplace for winter eveings and a cosy atmosphere. A view of the changing room from the main yoga studio
Overall, the whole project took five months from start to finish and my client and her yoga students were truely impressed with the results. We had a lovely yoga-warming party in the summer to celebrate the opening and a well-earned rest after all the hard work.