Saleema Smith Modern Vintage & Co


A fellow Englishwoman,

entrepreneur and promoter of all things stylishly old mixed with new. I just knew I had to meet Saleema of Modern Vintage & Co.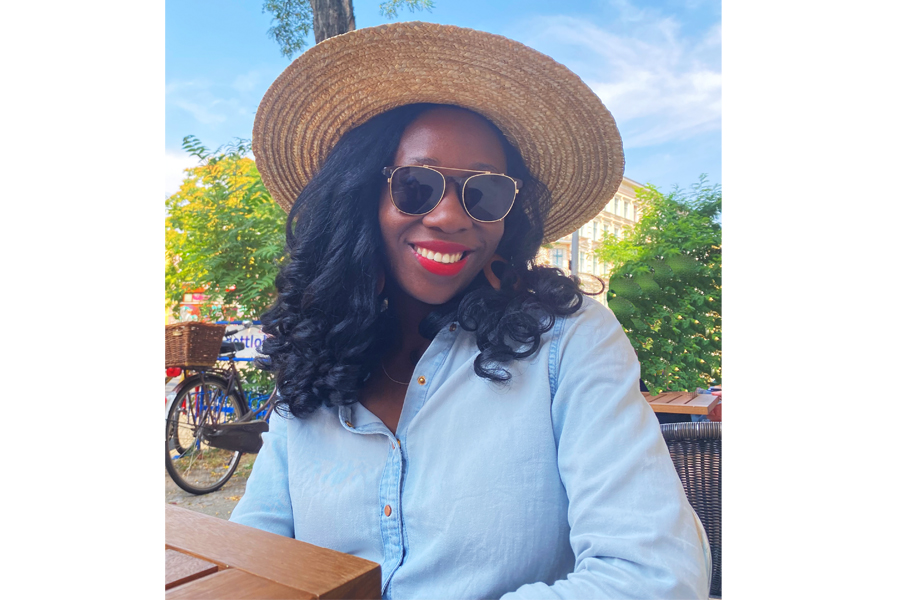 Saleema is the queen of calm and always smiling
It's a balmy Summer's day in August as I meet Saleema for the first time. She has invited me to join her for the day on one of her exclusive High Tea wedding events. And I have to say, I am more than a little excited. A bubbly and positive Londoner, living and working in Berlin, Saleema is the founder of Modern Vintage & Co., a unique events company specialising in vintage tableware and decor for the most decadent and eclectic of tastes. From art deco glassware from the roaring twenties to the finest mid-century crockery from the swinging sixties. She offers creative event styling and catering for brides, event planners, set designers, creative businesses, corporate events and private parties.


After getting seriously lost in the back streets of Kreuzberg Berlin, I finally caught up with her picking up her cake and sandwich order from her favourite local bakery Makrönchen Manufaktur, also owned by both friends and female entrepreneurs Laura and Anna. Saleema doesn't forget however, to give an expectant Laura one of the most cutest baby outfits I have ever seen from one of her favourite London stores, Liberties! Such a sweet gesture and I get homesick right away! Saleema is dressed up in a lovely black shift dress with exquisite towering braided hair, a smile as bright as the sunshine that day and quite a pregnant tummy herself. We go to the car where I meet her husband and two colleagues who will be doing the high tea serving on this gorgeous sunny day. We head off in the direction of Bad Saarow to a lovely retreat which looks decidedly Italian. We get to work straight away on the preparation of the food and I launch myself into the set up and styling of the lengthy table.


Beautiful pieces of china are produced from the sturdy boxes and each one individual and unique. A collection she says, she has kept over many years and from her native England. I place them carefully at each setting and the guests start to trickle in. The mood is relaxed and soon enough everyone is relaxing with their cup of tea (or coffee), exactly cut sandwiches and exquisite little cakes and macarons on vintage etagieres. The children and dogs play in the beautiful gardens and the grown-ups just lean back, let themselves be pampered by Modern Vintage & Co. and take it all in. A perfect high tea setting.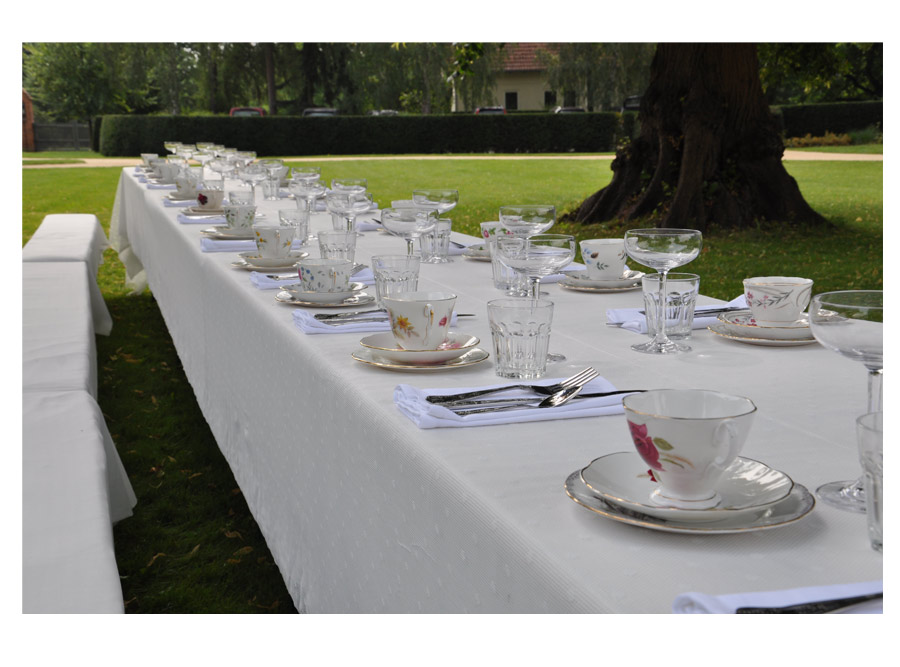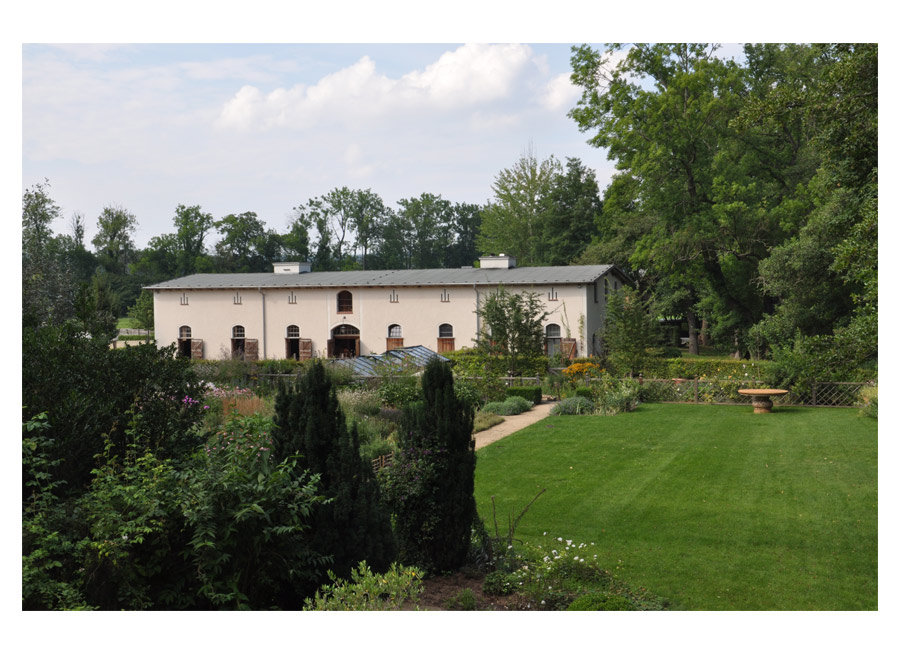 A wonderful setting for a wedding and long tables filled with vintage Englisch crockery and teatime goodies

Interview with Saleema Smith from Modern Vintage & Co.

How did you get started with Modern Vintage & Co.?
I had been collecting for years in my three room flat in London and I got the light bulb idea during my own wedding in 2011 where I had over 100 guests. We had great pictures taken in our retro outfits in central London. Including the classic red telephone box and a vintage double decker bus. It was even featured in You and Your Wedding magazine. Instead of material presents we asked for guests to offer us experiences. We had everything from yoga classes to a wonderful New York breakfast. We thanked each and every one of our guests with a photo of proof. During the winter of 2012 I set up the website, had my crockery shipped over and personally driven to Berlin and by June 2012 I had my first booking.
Who are your biggest supporters?
My husband. We met at university when I studied history and politics with my Masters in Global Management. I had jobs in PR in Vienna and Tokyo and did the Paris fashion weeks for example. We always kept in touch and he's such a support because he is laid back. It helps when I am on an adrenalin rush at wedding events.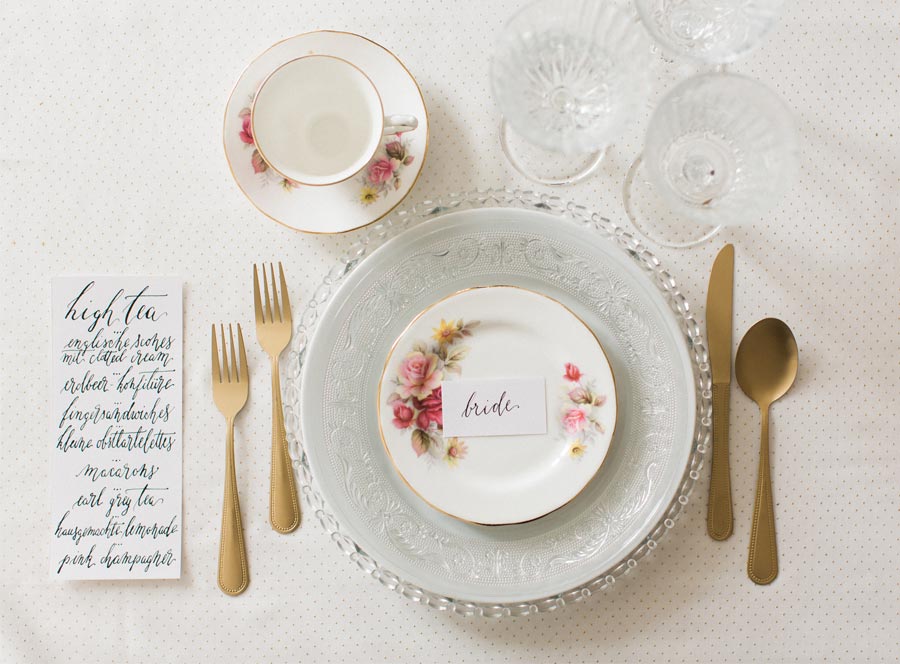 Teatime set up to perfection

Your biggest surprise as a startup?
I won a wedding event competition in Cologne, so that was a lovely surprise and then things took off from there. I got my first booking in the summer of 2012 and I was fairly new in Germany. I was organising a 50th high tea birthday party and then it suddenly dawned on me that this was no ordinary guest but none other than Thomas Hermanns. A very well known German stand up comedian and entertainer. I was delighted and petrified at the same time. After his birthday tea, he even took the time to say that everything was perfect! Really sweet.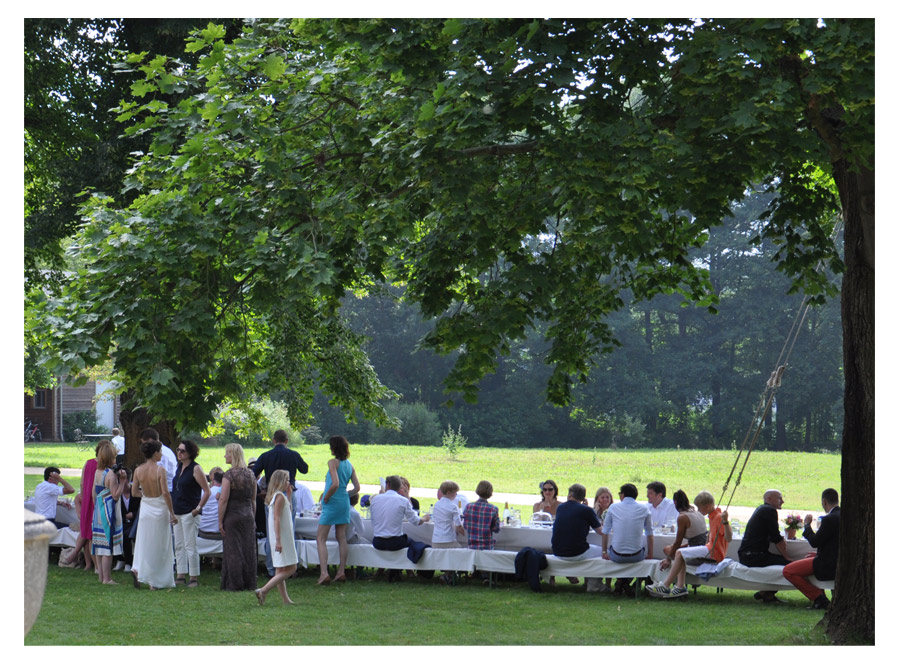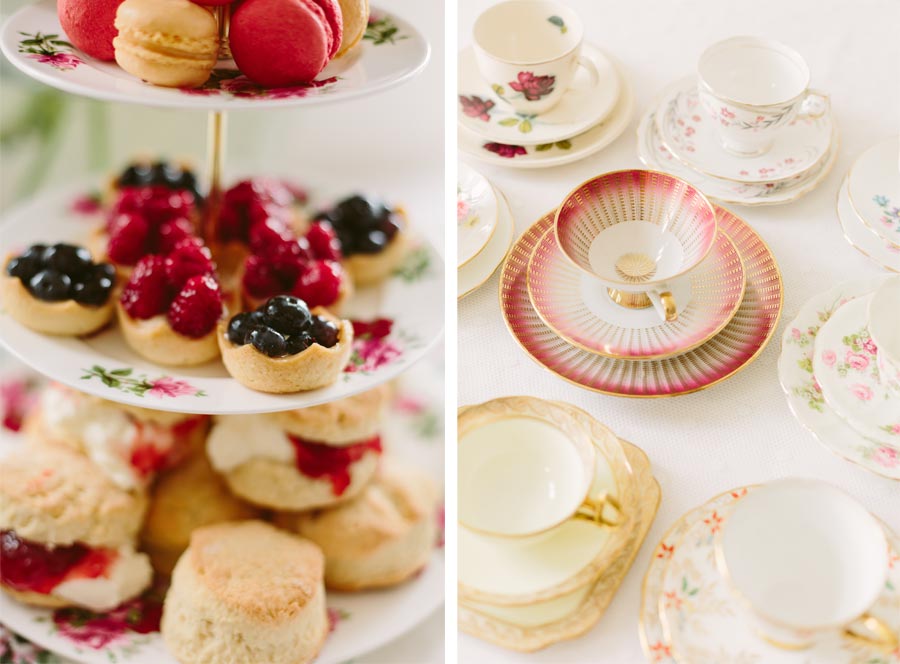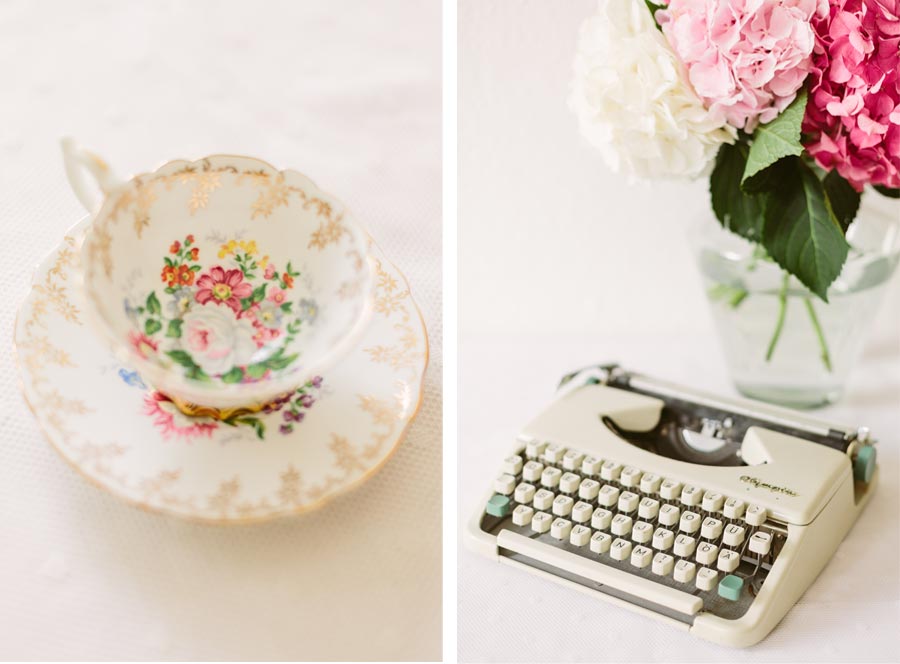 A relaxed atmosphere and the right ingredients make for a successful tea party
Do you have any typical clients?
My clients are stylish people where aesthetics matter. They are creative and artistic and expect a high quality. Germany also has the coffee and cake culture that is perfect for Modern Vintage & Co., although it might be nice to have a few more tea snobs around! But then again, it is more about the whole Afternoon Tea experience than anything else. I know I am doing the right thing by the compliments I get. At the last wedding the bride was from Liberia, had lived in Singapore and was now marrying in Berlin. She had nothing but praise.
Do you have coops?
I have lots of co-ops with other female start-ups. I feel as though women are not really encouraged to start their own business. Women make good bosses and I like being my own boss. I take experiences and knowledge with me every time I organise an event. It's a learning process. I also have people help me like Pablo and Anton, who wait on the guests. Between them they can speak eight languages!
What are your plans for the future?
I plan to expand my vintage collection and have everything delivered from London to Berlin. But I will need a bigger storage room, that's for sure! But as far as location goes, I can live everywhere and Modern Vintage and Co. might be based in Berlin but we have an international clientele and can work from anywhere in the world.
Do you have any advice to other entrepreneurs?
Be brave, don't sit around, do it, get out there. It's trial and error, but then all the best things are. If you have a brilliant business idea and no one is willing to pay for it then it is not a brilliant business idea. But don't give up and keep trying.
What do you miss from England?
I miss English lamb, Marks & Spencer, food supermarkets and Liberties.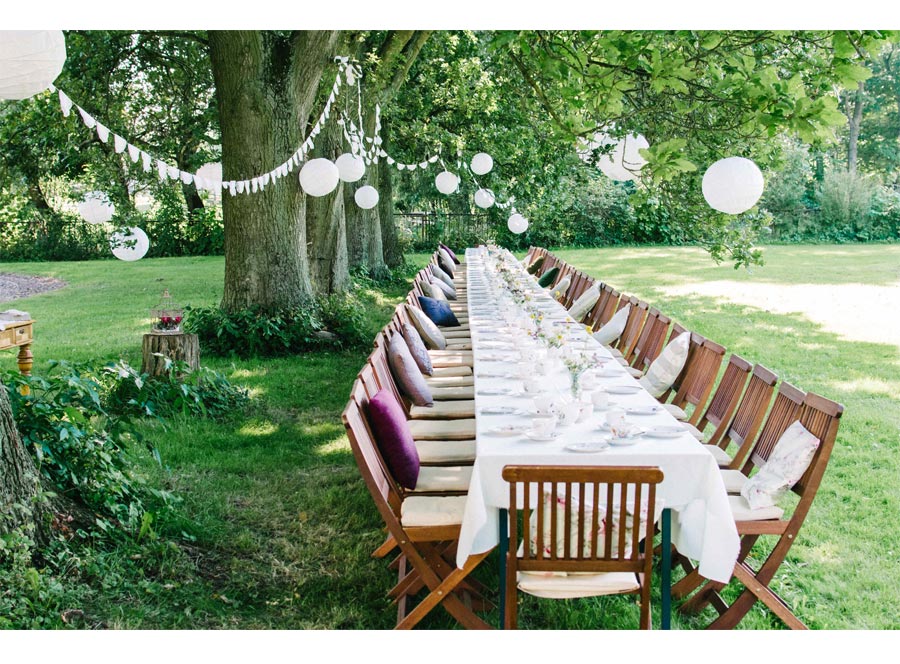 Every detail from the decoration to the menu is chosen carefully with the client to create an unforgettabel day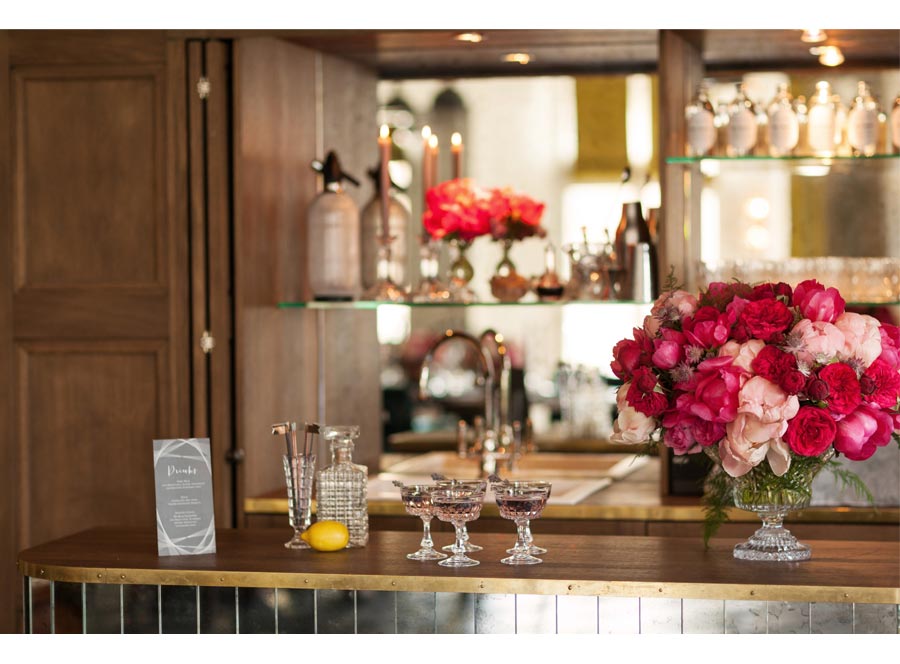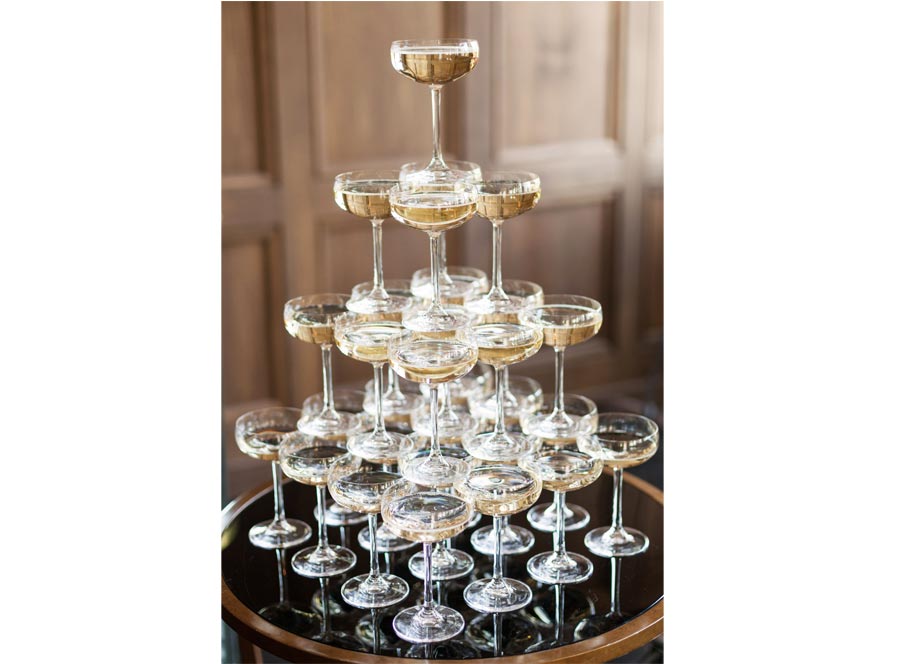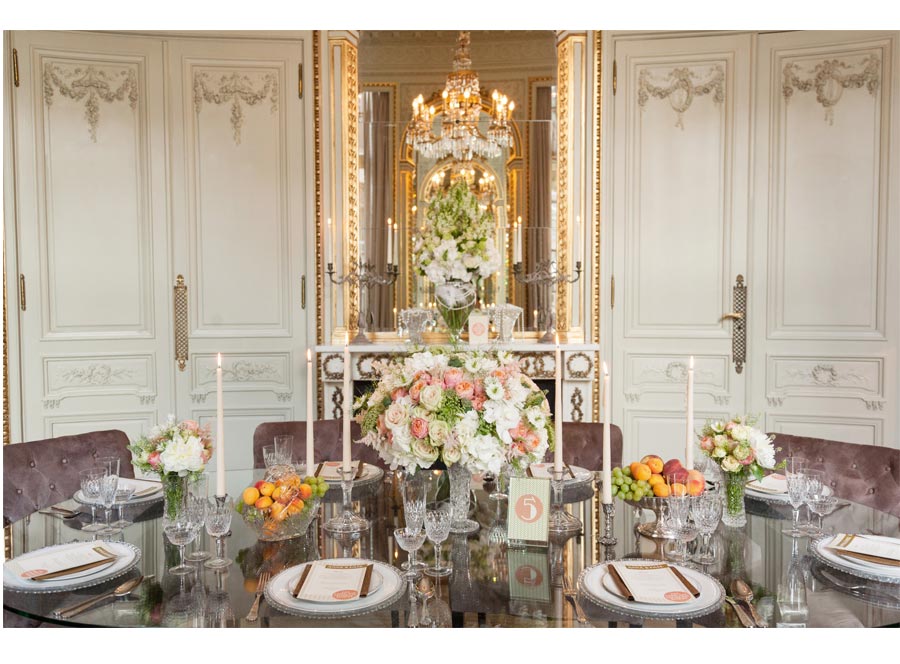 Bohemian bliss or an elegant soiree, everything is catered for my Modern Vintage & Co.

Yum!
Photos: Bianca Demsa, Ashley Ludaescher Photography, Jule Mueller