Grace & Holmes Photo Shoot Backstage
A story about silk scarf bondage, cake stands and Grace, Audrey and Holmes making
an antique getaway in an MGB. A backstage peek behind the scenes of G&H's first photo shoot

Magical mystery tour in Hamburg

It started with a magical mystery tour through Hamburg's Oberhafen district. Gilded antiques and unique treasures in the back of a green vintage MGB GT. And ended in a wonderful behind the scenes tale of Grace & Holmes' first photo shoot.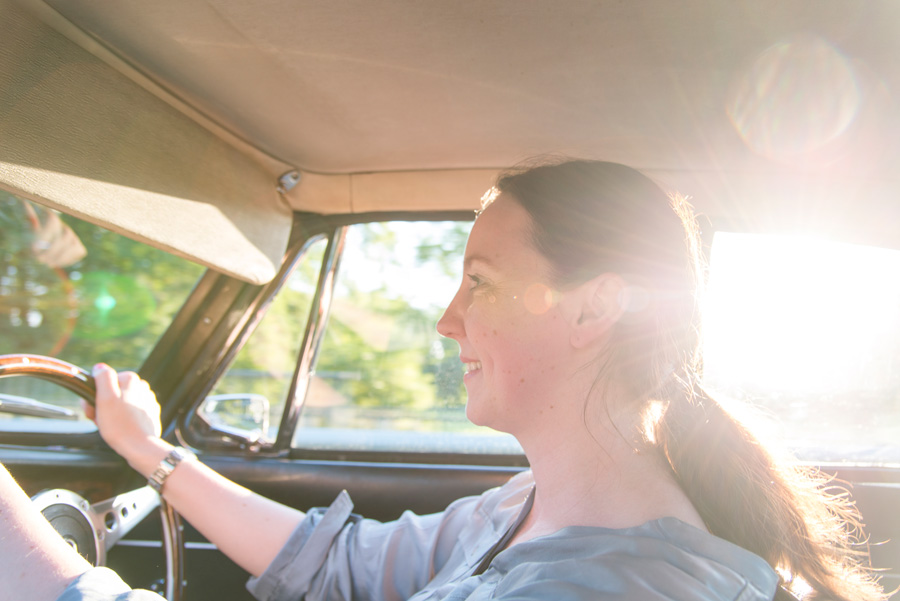 On the way to the shoot in Maggie the 1967 MGB GT


Grace & Holmes Photo Shoot Backstage: The Day of all Days
8am
It was an early rise for me as the morning approached. The day of all days and Grace & Holmes' first big photo shoot. I had spent weeks preparing, going to my favourite English shop Sweet Suburbia for beautiful clothes, scouring flea markets for antiques such as a beautiful 18th century theatre umbrella and making sure my MGB car (her name is 'Maggie' by the way) was fit for her close-up. And off we went. Luckily Maggie started no problem (sometimes she doesn't like the cold weather). With food supplies to feed an army and endless bags in tow we headed off to our first stop; Conrad's antique Wonderland.


Backstage beim Fotoshooting: Conrad's Antique Heaven
9pm

After finding a parking space (which can take a while in Hamburg), we arrived where Conrad and my photographer Werner were waiting for us. Conrad's boutique is exactly as you might imagine it. A beautiful shop, tiny in size but jam-packed with historical wonders. Magical mirrors from old French chateaus, English gentleman cupboards in rich mahogany tones, ornate brass keys that look as though they could open the door to paradise and glittering chandeliers that you could imagine in the palaces of kings and queens. Every time I go there, there are new wonders to behold and I am awestruck.
Werner hard at work setting up the shoot


My photographer collegue and friend Werner is already setting up and as good-natured as he is, is constantly smiling from ear to ear. My first job of the day? Getting the interior backdrop set up. No easy feat considering there are stunning pieces everywhere to be seen. We had to get a high ladder in to the shot so after a bit of deliberation and some rearranging, we figured a way it would work as our first model arrived: my Grace Kelly aka Nathalie and my good friend since forever. She slipped into her Jenny Packham gown and we started with the first shot. Armed with a neon pink feather duster (loaned from my friend Jazi, thanks!), a stunning shrug and lots of laughs we got down to work.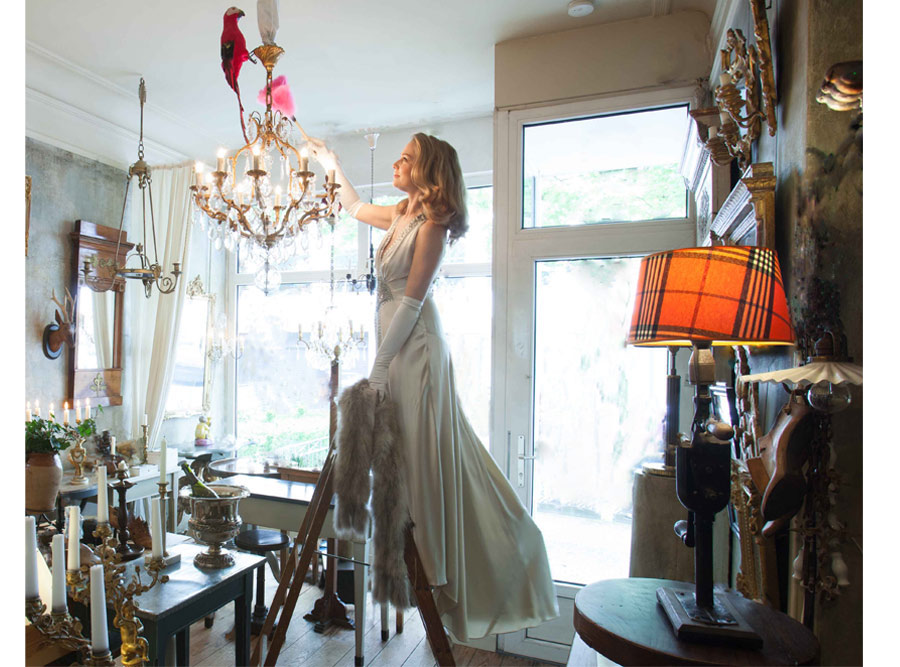 Nathalie aka. my Grace Kelly in her stunning evening dress causally dusting the chandelier - like you do!
Grace & Holmes Photo Shoot Backstage: Bubblegum Polkadot


12pm
Then my 'Audrey' arrived. Another friend Cynthia, who is an opera singer by day. She wore my carefully chosen Audrey Hepburn outfits and we went outside to do several shots with a wonderfully fun bubblegum polkadot umbrella and then in fencing attire. Cynthia was an absolute natural at modeling and I couldn't stop laughing at her extensive facial expressions. Luckily the weather was fairly good so we could do a number of shots outside, including Nathalie in a wonderful summery dress (Sweet Surburbia) and a Made in Eden leather purse and bag. We left nothing out, including shots on the royal throne with Conrad posing in the background, see video! And moody shots with Nathalie in Conrad's fedora hat and wearing a beautiful hand printed VSP silk scarf -adorned with dainty little chairs. The result was amazing and very Grace.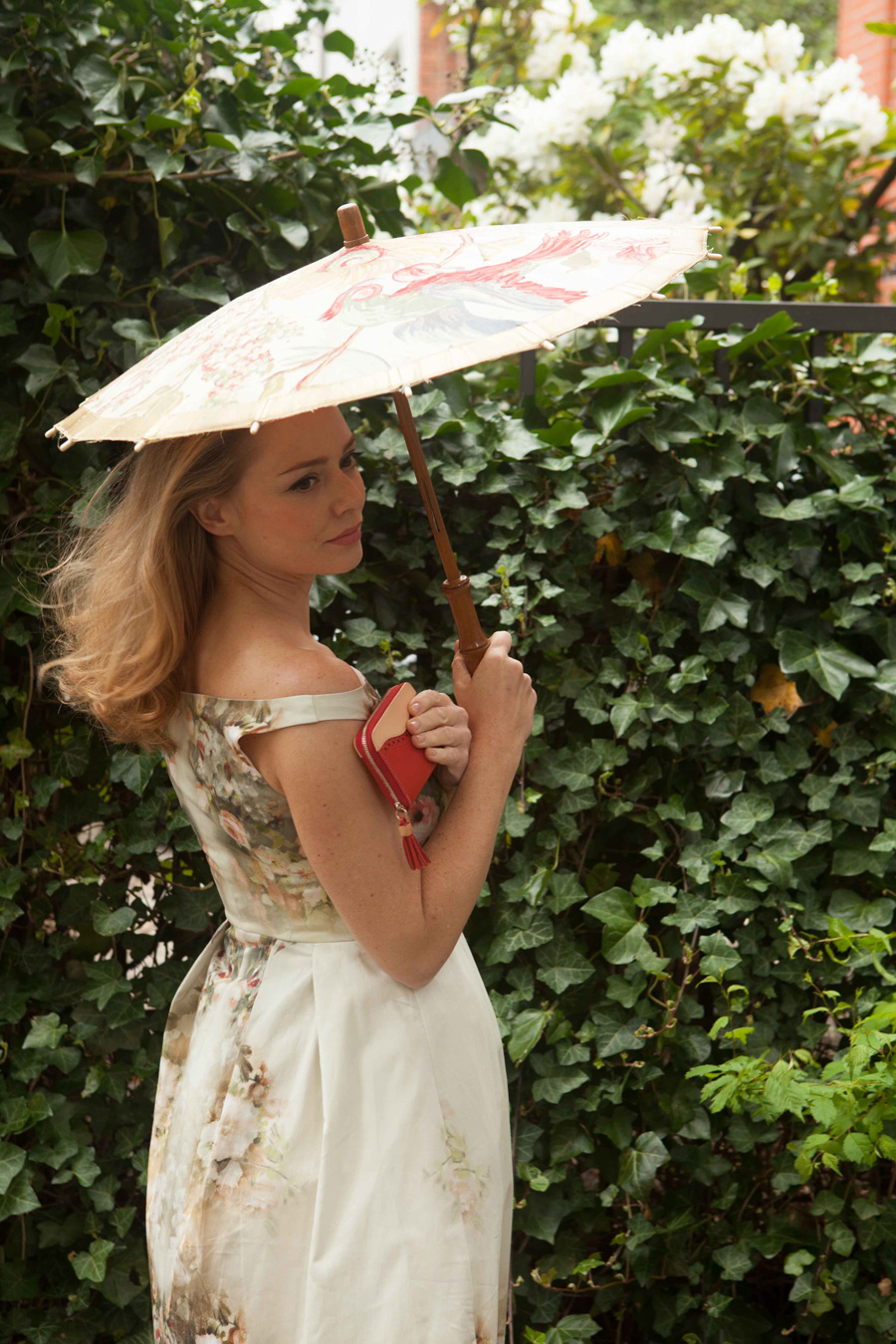 Nathalie striking a pose with out Made in Eden leatherware
Grace & Holmes Photo Shoot Backstage: Grace and Audrey Dream Team at the Harbour
4pm
And the show went on. As we packed up we still had one more stop on our agenda, the old Hamburg harbour. If you have never been to Hamburg then the harbour is the number one spot to see. The best way to see it is to take a tour boat from Landungsbrücken. And that tiny, wonky house that stands there and reads Oberhafenkantine, is the last one of its kind. It escaped the bombing, numerous floods and greedy investors and leans proudly there since 1925. And they have been serving coffee and meatballs there ever since. I can only recommend it and it's one of Hamburg's best-kept secrets. You heard it here first at Grace & Holmes.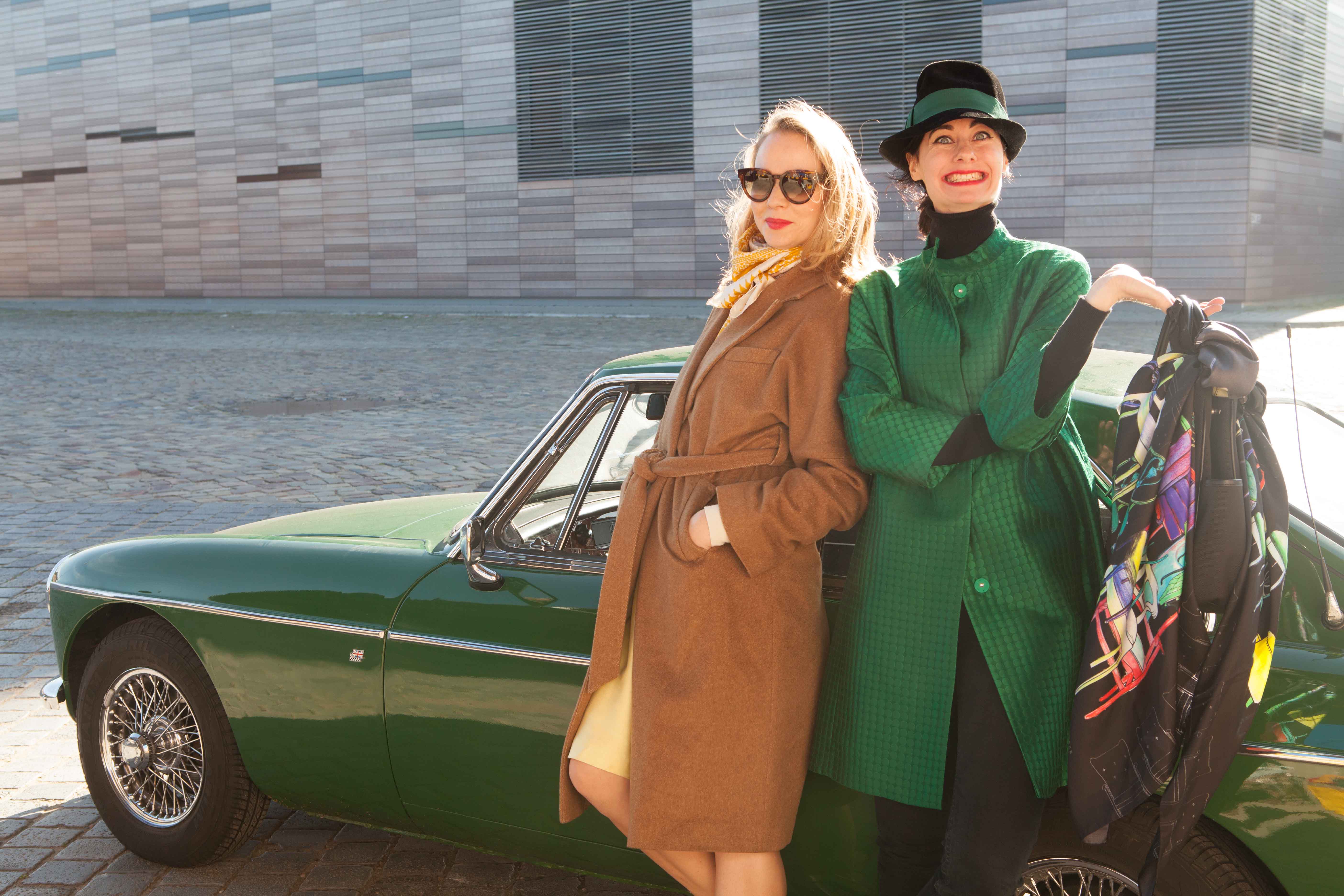 My Grace & Audrey with Maggie the MGB GT
We would be meeting my Sherlock Holmes there and a few other guests. Luckily the weather had become even better and so we made our way over for part two of our Grace & Holmes shoot. This time my car Maggie would also be the star of the show as Cynthia took to impressive book balancing, Nathalie and her husband Felix, my Grace and Holmes and the ultimate getaway dream-team Grace & Audrey of course. And not forgetting our star guest, Leo, Nathalie and Felix's son. We couldn't get enough of him racing around in his little red vintage car and wanting to go through every single puddle. Much to the anguish of his parents and photographer Werner!

Nathalie's little helper in his very own classic car

Having fun in a vintage ride
Grace & Holmes Photo Shoot Backstage: Fix & Fertig
7pm
By evening we were all, as the Germans would say "Fix & Fertig" (knackered) and glad of an extremely productive day. I hope you enjoy the pictures as much as I have had producing them and I look forward to reading your comments. And what about the bondage you may ask. Well, I knew you'd ask me that. Truth be told, I made that bit up to test you! Stay tuned and find out! Stay dapper darlings and as they say, "Don't be like the rest of them".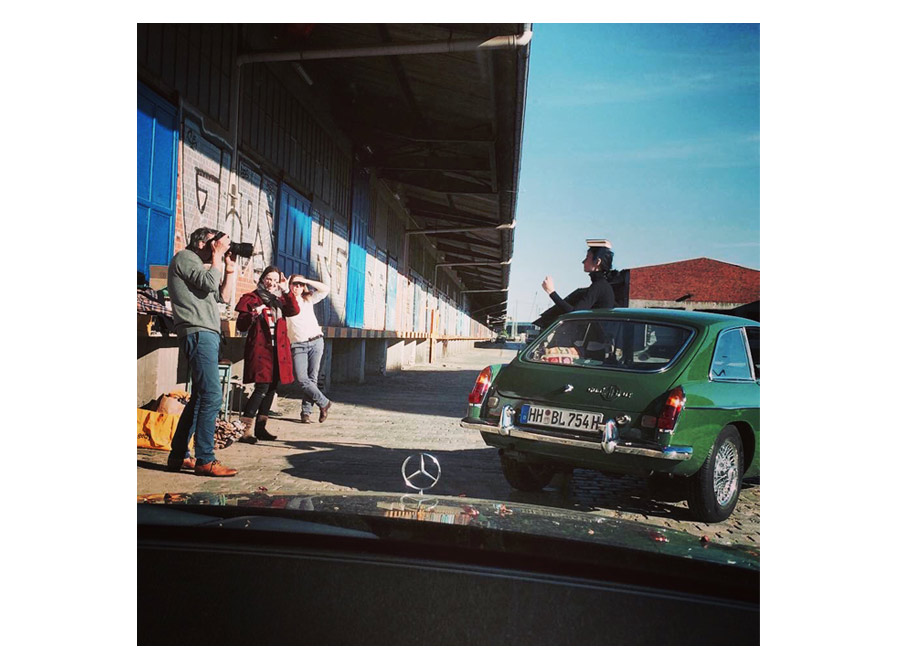 Products: French Chandalier (online shop), Gown Jenny Packham (models own wedding dress), Dress Fred Perry Sweet Suburbia Hamburg www.sweetsurburbia.de), Green Coat (Hoss G&H own), Theatre Umbrella 18th century original (online shop), Silk scarf VSP (online shop),
Silk Buttertie Bookmark TWS (online shop), Ceramic cake stands and lighting (Via Stella www.viastella.de), Fencing Equipment (online shop), http://www.oberhafenkantine-hamburg.de/Heimat.5.0.html, Italian leather purses and bags Made in Eden (online shop), Industrial steel stool
(online shop), Wooden stool with wire (online shop).
Photos: Werner Gritzbach, Ulrike Schacht, Bianca Demsa, Nathalie von Gordon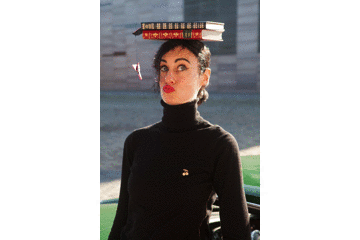 <