Can Antiques get any more Beautiful ?

The Vintage Club Interview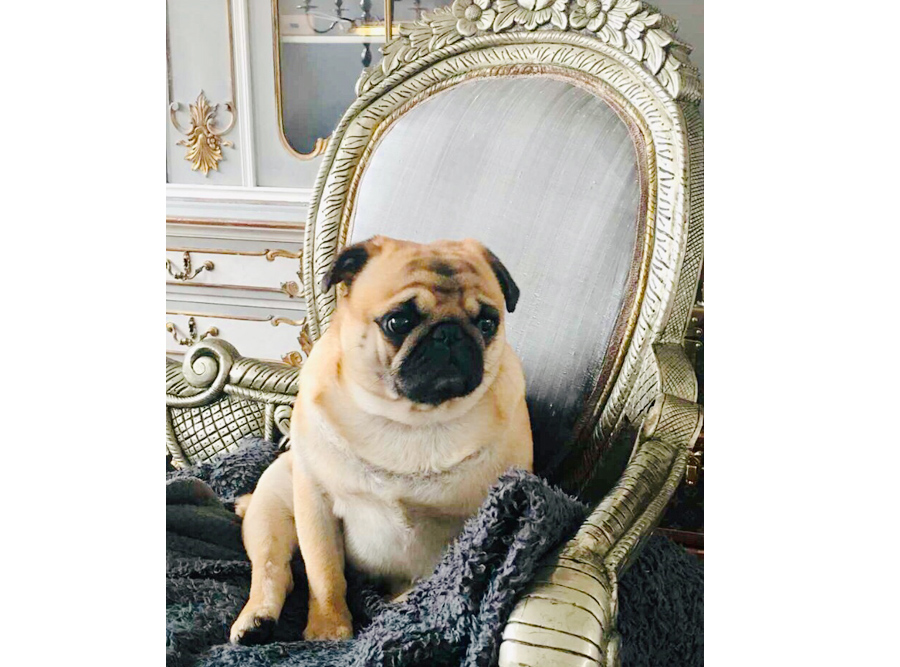 Meet Oscar. The loveable Vintage Club Mascot


I have known the Vintage Club and its founder Kim for quite a while now and we have always shared our antique and vintage passion. We have enjoyed numerous chats around coffee at her wonderful maximalist apartment in the heart of Hamburg and although, she is very modest about her talent, I just had to take to opportunity to introduce her properly on the blog. Her restoration and embellishment techniques are astounding and she can turn long forgotten antiques into artistic masterpieces.

Her number one supporter and mascot Oscar, Kim's loveable pug is nearly always at her side during her travels between Hamburg and Denmark and for this month only they are hosting a pop-up store in Hamburg Eppendorf. So be sure to drop by if you are in the area. Otherwise her website has lots of treats in store for antique and vintage lovers and if you have a piece of furniture that needs an antiques 'refresh' then be sure to give her a bell. All details below.
During my visit to Kim's maximalist apartment

10 Questions to The Vintage Club
1. How did you come up with the Vintage Club, what were you doing pre-V.C and how did your love of antiques come about?

Before Vintage Club I had a stressful job in the media, which I wouldn't recommend. Then I spent the last 15 years living in Denmark and designing the interior of our large old house with my restored antiques, creating an elegant cosiness for the whole family. My hobby sonn turned into a passio snd before I knew it, I had more restored and upcycled furniture than we could handle, so I though it was time to open a showroom.I love antiques in that they are robust. They have been around for hundreds if not thousands of years and we will continue to be around. It's amazing to see the handcraftmanship behind these pieces and you can move 60 times with them and they still won't fall apart.

2. Who are your biggest supporters and role models?
Definitely my family who have always supported me. Transporting furniture, finding new antique treasures to work on or just motivating me, they have always been there and they never seem to get tired!
3. Do you have any highlights since the start of Vintage Club?
Every time a client sees the finished product for the first time and in 'live', then that is an absolute highlight. Up until then, they have only seen pictures of their beloved piece and the pure joy in their eyes and excitement is worth everything to me.
4. Who are your typical clients and your favourite clients?
My typical clients are A-Typical. There is no age-limit and I am always surprised and happy when younger clientele ask for my services and love my unique pieces. My favourite clients are those which a smile on their face and a precious piece of my finished furniture in their arms.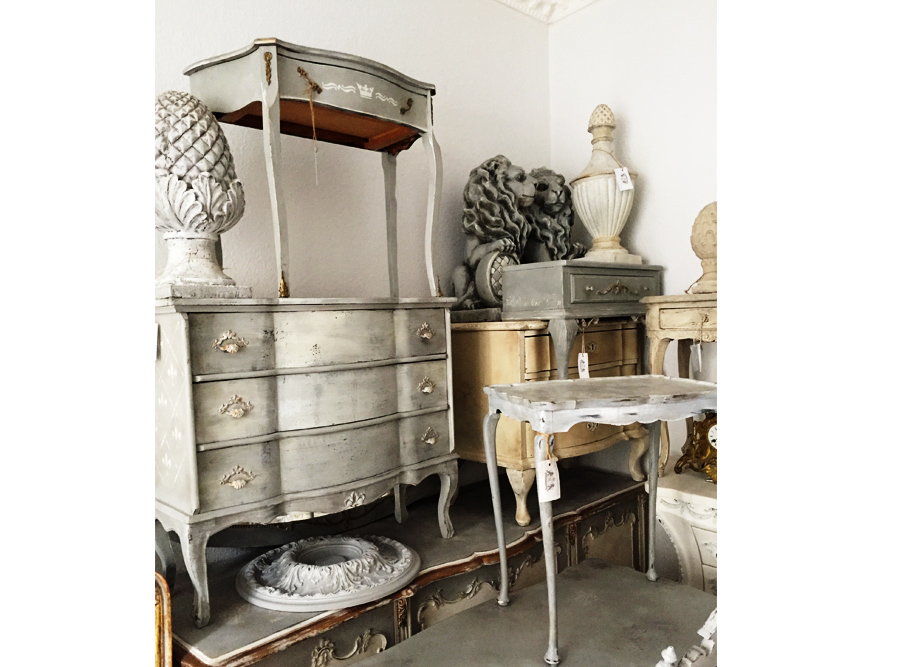 A treasure trove of antique goodies


5. Which antiques and products sell well and have you sold something you would have rather kept?
My client's antique choices are very individual so it's hard to say what sells well. And I have a tendency to keep more than let too much go. It's a bit of a habit of mine and some objects certainly do have sentimental value.


6. What are your future plans for Vintage Club?
A huge emporium with 27 stores worldwide at least. Naturally ;).
7. What do you miss about Germany and Denmark when you are on your travels?
I am lucky to have the opportunity to travel regularly between the two countries so that I can take full advantage of both cultures. I can happily say, that I don't miss anything because I have the best of both worlds.


8. What is your interior style?
Vintage Club, through and through, although I love style mix. If I had more space or would decorate a house then that would be the first thing I would expand on, right along the lines of Grace & Holmes.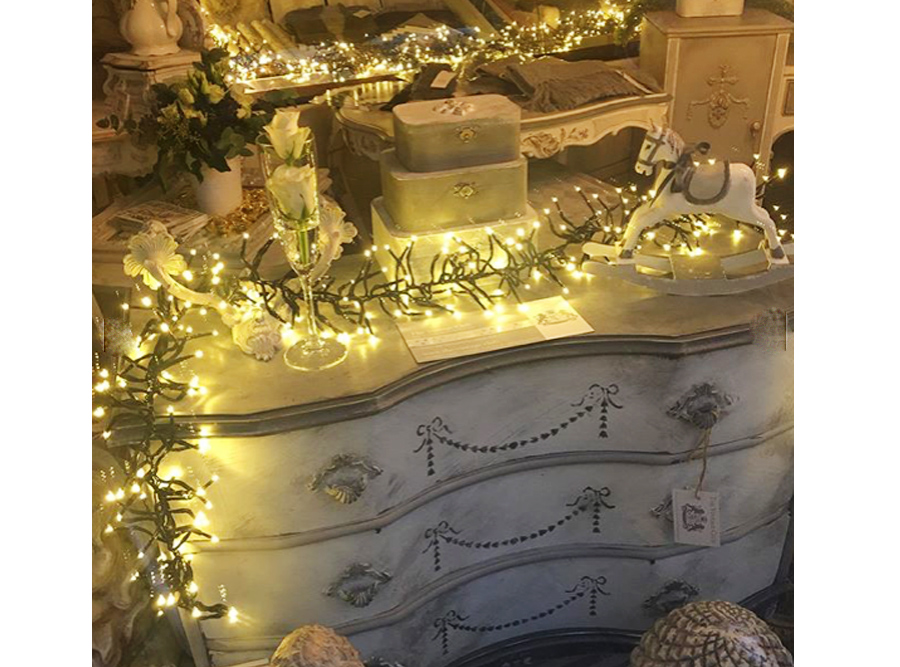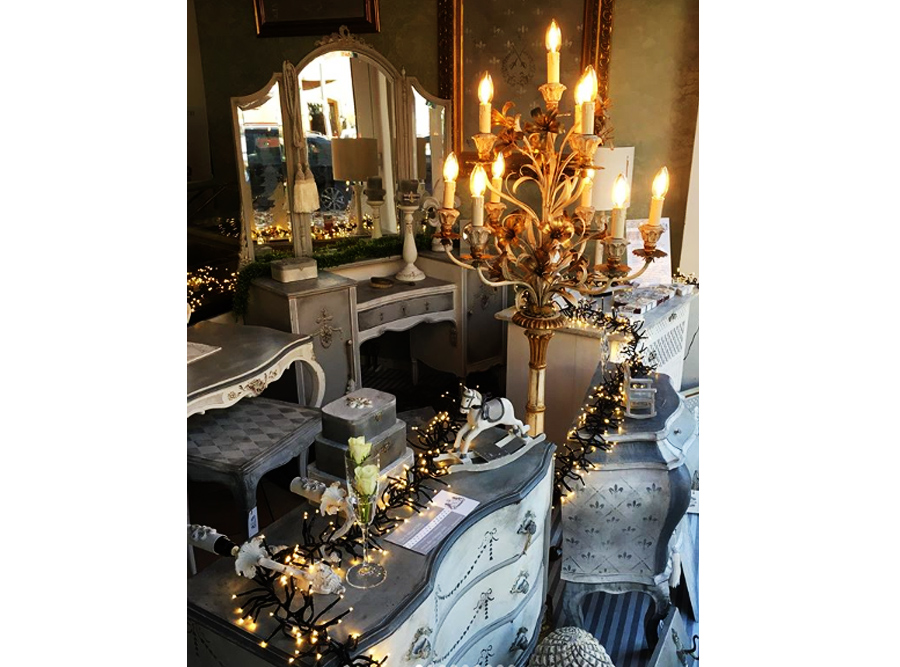 Sneek peek at the V.C Popup Store
9. And how is Oscar doing?
He is completely crazy and loves to cuddle. He is also part of my security team and looks after the furniture.


10. How do you restore your antique pieces. Do you have any tips for our readers?
Give me a call and find out, I have just had a successful January 2020 in the popup store and will be back in November.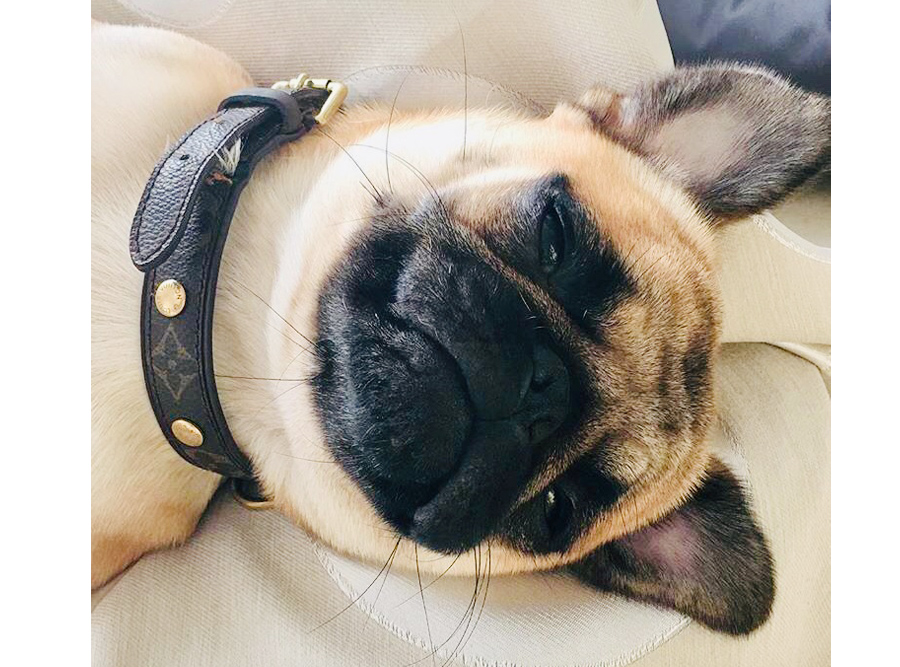 Vintage Club
Pop up Store
Eppendorfer Weg 170
20253 Hamburg
November-January 2020 2021
Tuesday-Saturday
11am-7pm
http://www.the-vintage.club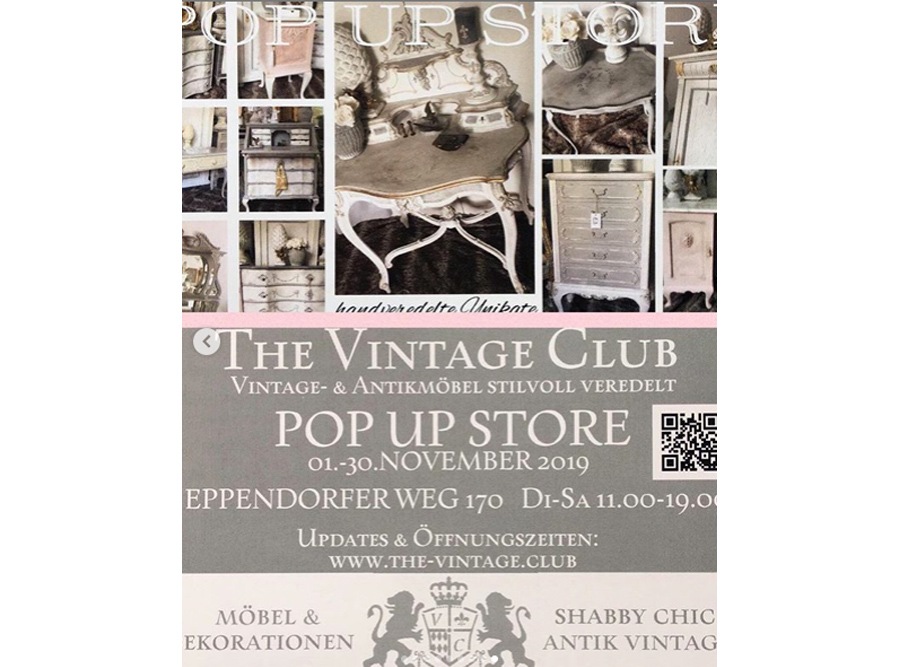 Can Antiques get any more Beautiful - The Vintage Club was first published here at www.graceandholmes.com
Photos: Bianca Demsa and Kim.S.